As your health coach, I am committed to share my experience, help you SPARK your LiFE and be who you want to be! We work on creating a new version of your life aligned with you heart and purpose. It is all part of the process of transforming from within. By empowering you and promoting change to a healthier life in a very fun, energetic, loving and smart way you will rise in love with yourself and your LiFE!!.
We will be implementing easy and simple tools on the way you eat, on the way you move and on how you perceive and live your life!! Soon after you have been consistent you will feel the difference, see the results and your life would be sparked!!!
MINDSET, FOOD, AND MOVEMENT
With LiFE SPARK, I offer health and lifestyle coaching services that create sustainable changes in three main areas of your life:
MINDSET
–
A balanced diet and physical movement bring amazing benefits to our mind and when combined with activities that help us boost our self esteem, be motivated and to stay focused on making sustainable changes, the benefits will be even greater!!
You will learn to:
Create a new success story that is congruent to the highest aspect of yourself.
Discover your purpose and walk on your path of LiFE happy.
FOOD
–
If being able to open the fridge and come up with a delicious meal in less than five minutes, or maybe have a nutritious lunch to go and skip the restaurant sounds like something you would like to achieve, then you will benefit from working with me. You don't need to be a professional chef to be able to do this, and I will teach you the basics to get you cooking like a pro… I know how the simple question "So what do I eat now" might seem overwhelming, and a trip to the grocery store a nightmare when trying to figure out what is good for your health and your wallet. But once you get the hang of it with my easy, fun, and quick tips, you will be amazed on how easy it really is. I am inviting you to step into your kitchen with the attitude of a motivated student where you can have tons of fun!
You will learn to:
Become confident and empowered to make choices that promote your well being.
Discover a new creative, diverse and satisfying nutritious diet.
MOVEMENT
–
Perhaps you are a mover already and would like to try something new, or you feel that your exercise routine is not giving you the results you want. Maybe you have never stepped into a gym and freak out when you hear the word squat! Don't panic.. I am here to help you learn how to move with confidence! Whether you want to exercise at a gym, park, studio, or at home, my routines are a great tool that will make you reach your goals. Plus, I will give you the extra boost you need to stay motivated during that last rep!
By working together on this area, you will:
Make an impact in your LiFE and experience how as we workout, we work-IN.
Get in shape, own your body and love it.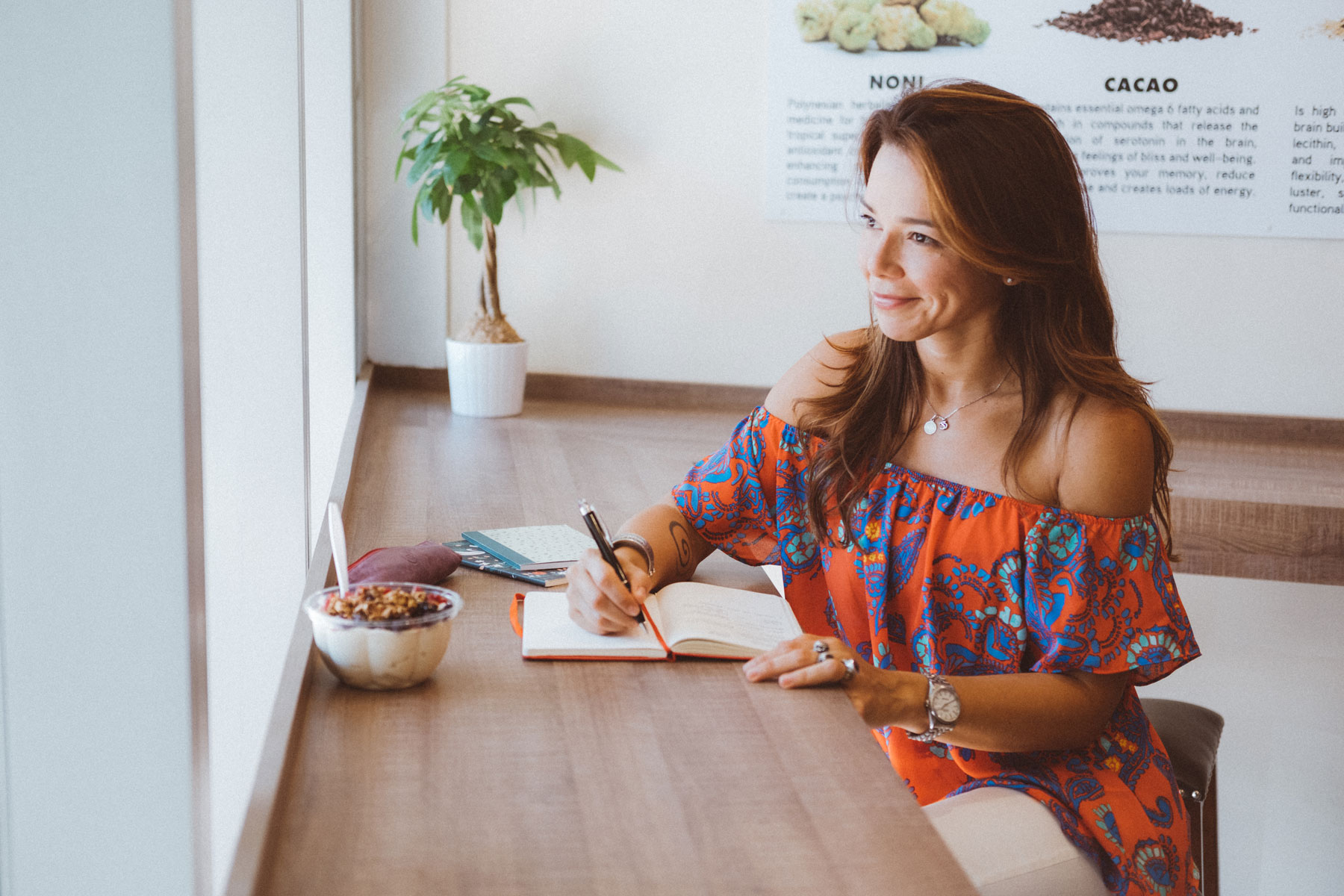 Ready to evolve?
Let's talk